Experience the life-changing magic of better sleep TODAY.
Fall asleep faster, stay asleep longer, finally wake up feeling refreshed.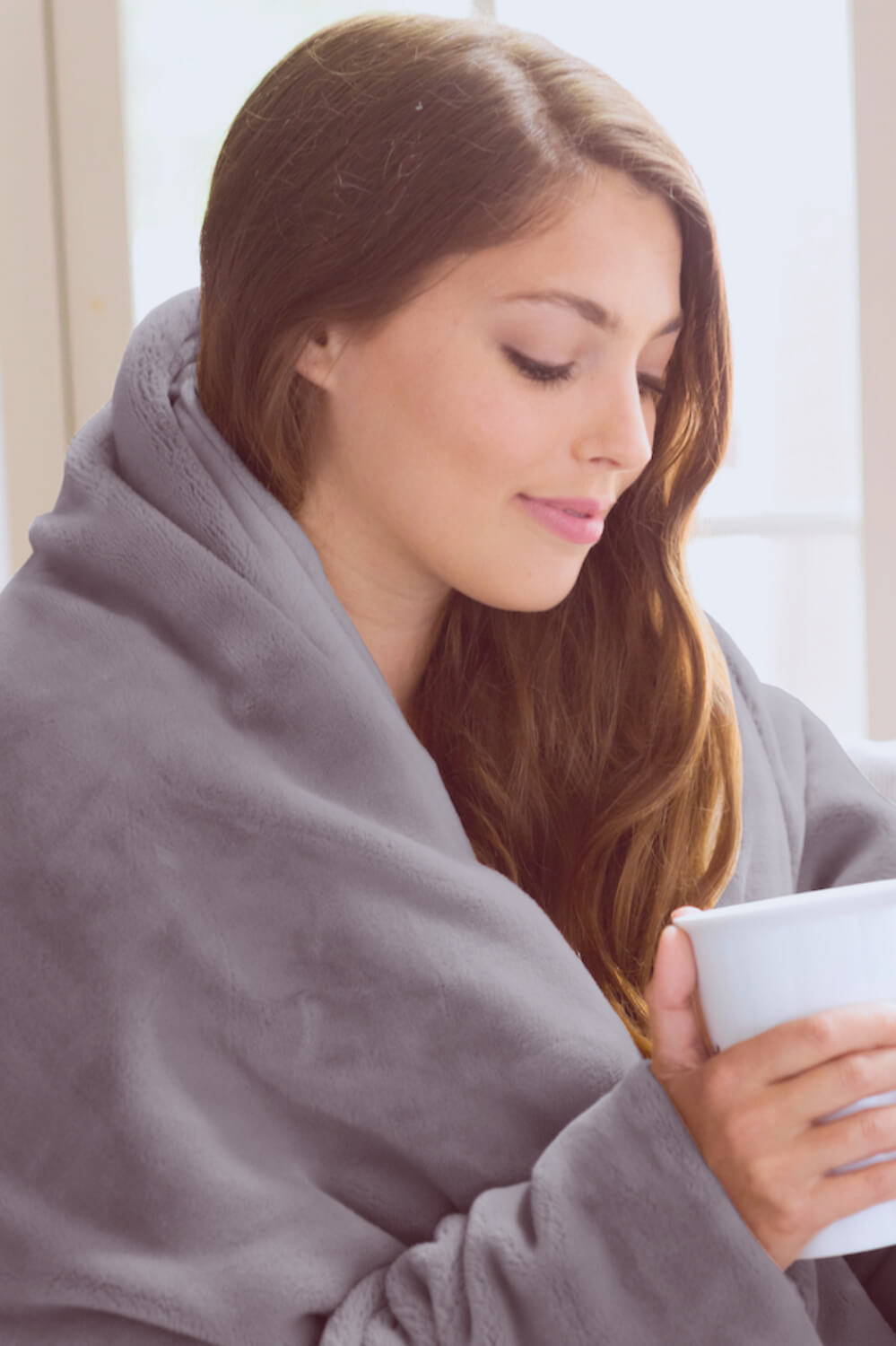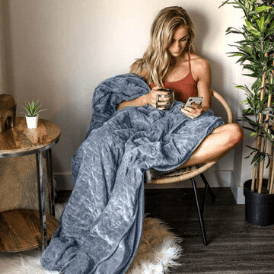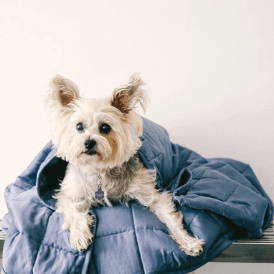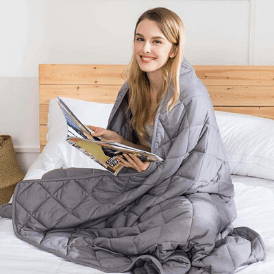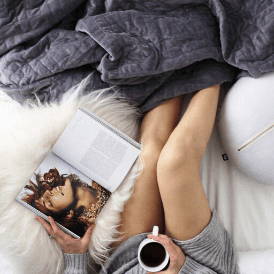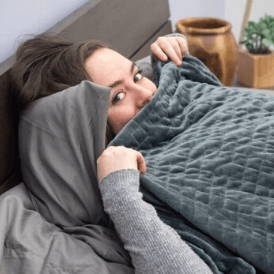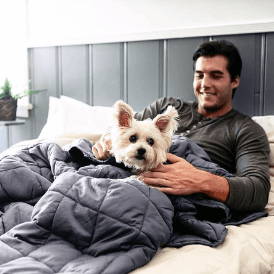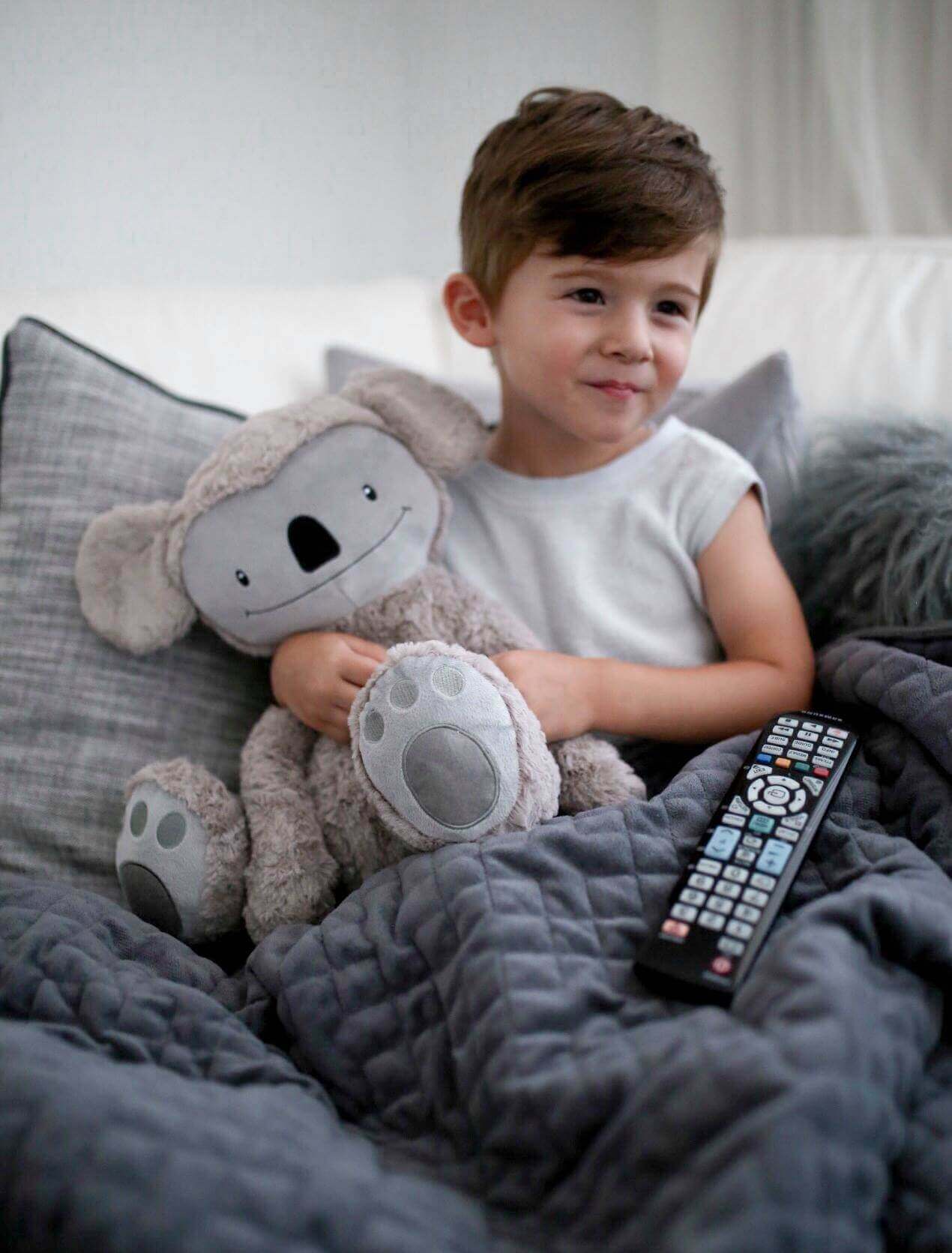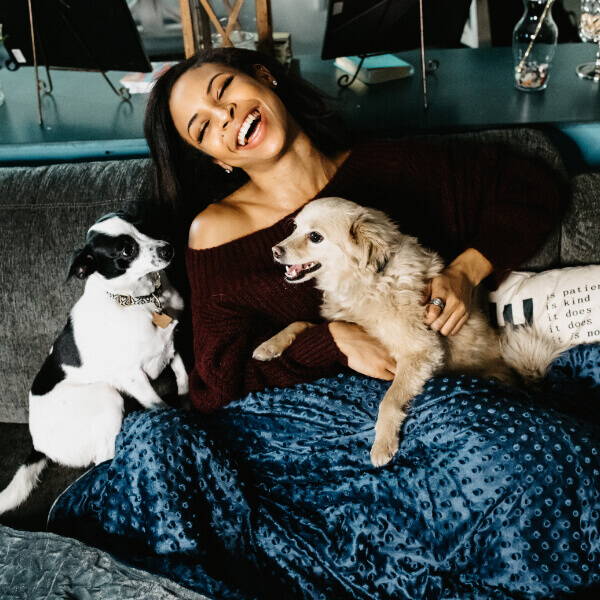 Get deeper, more restful sleep

Wake up feeling refreshed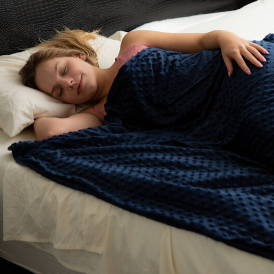 Backed by science. When using our blanket, 72% of users report deeper, more restful sleep, while 76% reported falling asleep faster.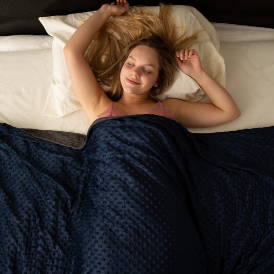 Use deep pressure touch stimulation' to relax the nervous system. Melt away stress & anxiety from the day while being gently 'hugged' throughout your sleep.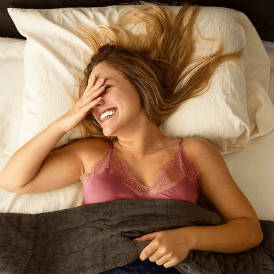 Premium grade OEKO-TEX® certified materials and tiny glass beads are combine in harmony to ensure luxurious comfort without compromise.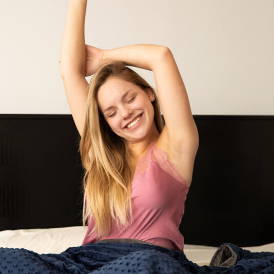 Getting deeper, better quality rest has never been more important in our busy stressful lives. Enjoy so you can get the most out of your day.

"I've been struggling with sleep most of my life and have tried EVERYTHING. I have been using the DREAMality Weighted Blanket, and to say this is a great product is an understatement. It works wonders after the first day, but gets even better with continued use.. I love the way I feel when I wake up in the morning, it's a definite game-changer."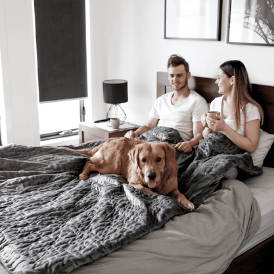 "I think I'm addicted to my DREAMality heavy blanket already. The blanket really makes a difference in my sleep, reducing restlessness, and I wake up in the same position I fell asleep in! It's well-made with premium quality materials and is comfortable too."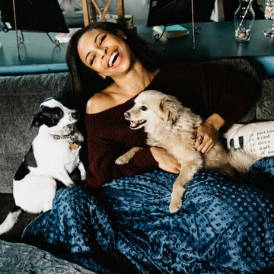 "This is my 2nd purchase with DREAMality. My daughter kept stealing mines! I'm very pleased with their products and customer service - nothing has helped my sleep quality more. As an interesting benefit, it's even helped to firm up the tired eye-bags under my eyes. This is my transformation so far!"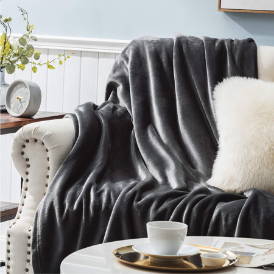 "My DREAMality Blanket has given me back my life. I have gone from using Ambien daily to being asleep in 20 min. I'm normally up and down and left and right all night, spending hours tossing and turning helplessly... I was desperate for quality sleep and your blanket has given me the quality sleep I needed."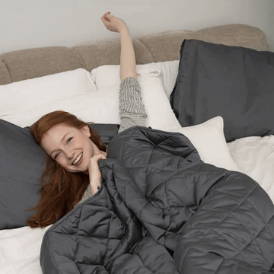 "I wasn't sure if I could believe all the 'hype' around weighted blankets until I tried the DREAMality Weighted Blanket... But now I'm a believer and even got them as gifts for my family. It really does help you fall asleep faster, and stay asleep longer. Total game changer!"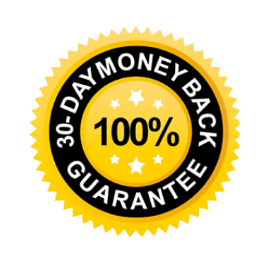 We're confident we produce the very best anti-aging and health products available and we want you to share our confidence! That's why we back every sale with a 30-day money back guarantee.
If you don't like the product, if it just doesn't work for you, return it. Within 30 days of receipt, products purchased from us may be returned for any reason. (We don't refund shipping costs unless items are defective).
Follow us @dreamality_cloud
📸 Want to get exclusive offers? Tag @dreamality_cloud with the
#DREAMalityCloud hashtag in your photos for a chance to win!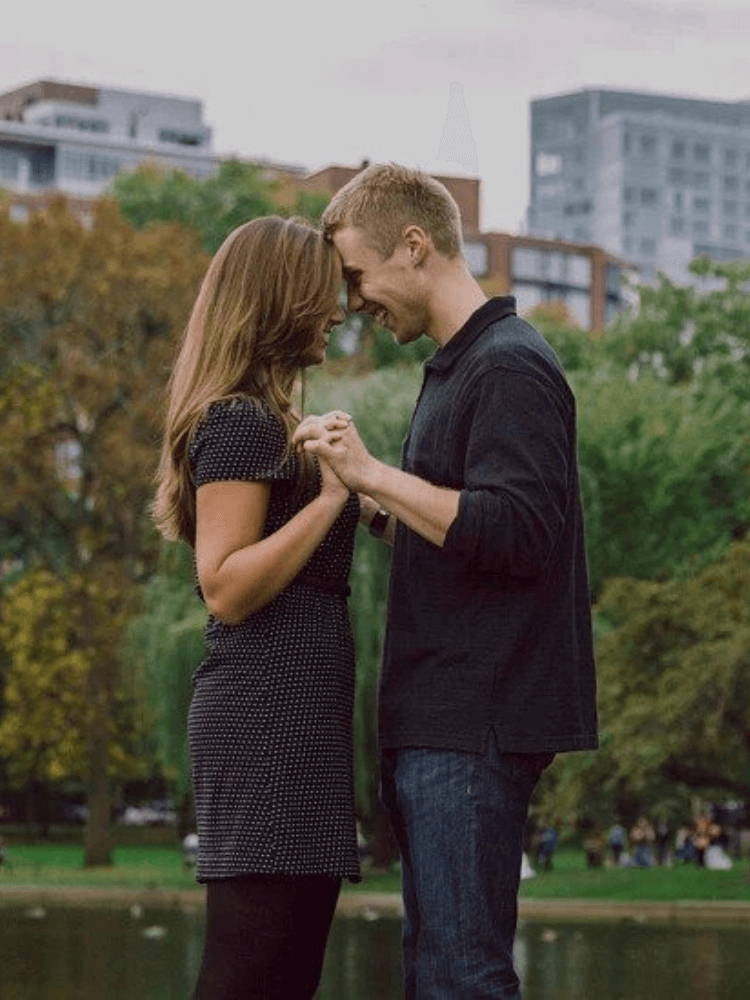 DREAMality was born out of a husband and wife's united passion for improving human wellness while promoting human kindness. Like you, we've shared countless stressful nights of restless tossing and turning while 'counting sheep'... wondering if there was a better way. While our company isn't the only company to make weighted blankets, we are the only company who's design was guided by an American doctor. We also contribute a portion of our proceeds to supporting charitable mental health causes like NAMI and MHA.
We are driven by our mission to change the health & wellness industry by creating innovative high-quality, impactful products that are easy to use, easy to care for, (and most importantly) easy to love. We only use premium quality materials that are hypoallergenic, non-toxic, and OEKO-TEX® certified.
We believe that everyone should feel supported in this beautiful, wild, and crazy journey we call 'life' while having access to tools that really improve their quality of life. We value your trust and recognize that you work hard for your money, so we hold your satisfaction as a top priority. Our greatest hope is that you love our products as much as we loved making them for you.